Here's a reprint of the SMB Nation blog post about the EOL for the Intel Hybrid Cloud.
Thanks for the Interview, Regina.
- - - - -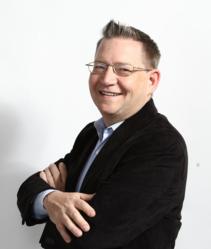 Intel Gives the Axe to Hybrid Cloud, AppUp Small Business Software Service
Posted by
Regina Ciardiello on
Wednesday, 15 May 2013 at
http://www.smbnation.com/content/news/entry/intel-gives-the-axe-to-hybrid-cloud-appup-small-business-software-service
Many of us remember when Intel launched its Intel Hybrid Cloud device and the Intel AppUp Small Business Software Service with much fanfare just about two years ago, with tons of promise. It was ahead of its time pioneering the "devices and services" paradigm so popular today. It was the "third-way" in the polarizing argument(s) asserted by on-premises extremists and Cloudies. Many MSPs that I know had signed up for the service, and had high hopes for what it could do for both themselves and their SMB end users. Intel even went ahead and put together a launch platform held at SMB Nation's Fall Conference in 2011 to target its sweet spot of SMB MSPs who largely attend our events…from what I understand, they came in droves to check out this new game-changing cloud product.
(Pictured at right): Karl Palachuk, Founder and CEO, Small Biz Thoughts / Great Little Book Publishing Co., Inc., said he doesn't feel there is a correlation between the end of SBS and the end of the Intel server.
I wanted to still learn more about the fanfare launch around this product, and why perhaps Intel decided to end of life it? I received my answers from one such MSP who is a friend of the SMB Nation family: Karl Palachuk, Founder and CEO, Small Biz Thoughts / Great Little Book Publishing Co., Inc.
Palachuk, who is a regular speaker at our events, and is often tapped to share his expertise on various channel trends and technologies, had first-hand knowledge of the Intel Hybrid Cloud Server at launch. While Palachuk was not part of the company's partner program on this product, he served a much larger role in both an educational and marketing capacity; the company approached him to help them spread the word about this new server and what it could do for the SMB community.
According to Palachuk, Intel tapped for his help because they had a magic number of how many partners they wanted to sign up, and they sought out his real-world expertise to help accomplish that goal.
As a company that typically was used to selling, for instance, motherboards, and then sending people along their way, they needed someone who had experience with the services side of the channel, Palachuk says. "When they first launched it, (Intel Hybrid Cloud Server), Intel approached me, and said that they had a goal of signing up a certain amount of partners, and they told me that they heard I knew how to help them," he said. "As a result, they offered me to head up an 11-city road show, which kicked off at SMB Nation's Fall Conference in 2011."
Following the SMB Nation show Vegas in 2011, Palachuk made his way around the country, traveling with Intel executives to pitch and discuss Intel Hybrid Cloud Server. He said the road shows experienced good success, with some cities garnering attendees in the neighborhood of 300-400 in the room. As a result of the shows, Palachuk says he was able to sign up around 800 partners, which helped give Intel a boost at the time of the product's infancy.
Fast-forward to about two years later, and Intel decides to end of life the server, much like Microsoft recently did with Small Business Server. I asked Palachuk, since he has experience with both products, if he felt there was a coincidence or a correlation between these two decisions; he says absolutely not. "I don't feel there is a correlation between the end of SBS and the end of the Intel sever," he surmised. "The Intel product was not SBS-specific; of course you could load SBS on to the Intel server, but it had many other options available besides the operations system. It could run phone systems, backup systems, and various other operations that were unrelated to SBS."
Palachuk did say, however, that he speculates the reason as to why Intel killed off their Hybrid Cloud Server is that there was confusion as to who the target market was. "I do think this (Intel Hybrid Cloud Server) is an SMB product, and it's my speculation that Intel had some difficulty as who exactly they could sell to, and as a result, maybe the VARs couldn't figure out who to sell it to?"
Aside from market confusion, Palachuk said like anything, when it comes to big business and big markets, if the money is not coming in, then the product gets the axe. "At the end of the day, a Fortune 10 company like Intel has to make X number of dollars on a product, and if they don't meet that goal, then they drop it," he said.
So what does the future hold as it relates to cloud now that this server has made its way out the door? Palachuk said that if he were Intel, he would try again to fill the void left by Intel Hybrid Cloud Server with some other type of service. "If I were Intel, I would look at the kinds of services that they have the tools to fill," he said. "There really is indeed a market for a small on-site server that fits certain needs. Intel needs to find a single software partner who can help them build something that integrates with the cloud, while not trying to be everything to everyone…I fully expect there to be another attempt, especially since the services market is so appealing right now."
- - - - -
###
:-)